10 doses of our best selling sexual performance booster

A one month supply (30 servings / 90 capsules) of our Testosterone Support Complex
We created each of our products because we weren't able to find alternatives on the market that were science-backed, transparent, and results-driven. Our products are formulated by best-in-class scientists and biochemistry PhDs, which means we offer the highest quality formulations and ingredients available.
How to take it and what to expect
Tear open a packet of the Sexual Performance Booster and mix with 6-8 ounces of water. For best use consume anywhere from 45 minutes up to 4 hours before engaging in sexual activity and you'll notice better blood flow, better erection quality, and better firmness.
Take three capsules together daily of our Testosterone Support Complex for supported energy, stamina, performance and mood.
Our Testosterone Support Complex has Zinc, Magnesium, Ashwagandha Extract, Diindolylmethane (DIM), and Boron Citrate.
Our Sleep Support Complex has Magnesium Glycinate, Tart Cherry Extract, L-Theanine, and Melatonin.
We offer standard and expedited shipping on all orders in the United States, as well as free, no-questions-asked returns. All billing and packaging done with discretion.
OUR SEXUAL PERFORMANCE BOOSTER WORKS IN 45 MINUTES.
It acts as a nitric oxide precursor. Nitric Oxide relaxes blood vessels which increases blood flow.
Resulting In
1

Better erection strength, quality, and firmness

2

Better performance and stamina in the bedroom

3

Overall cardiovascular and sexual health
"It contains just the right amount of L-Citrulline, Arginine Nitrate, Panax Ginseng and Vitamin C to boost nitric oxide production, increase drive, and enhance blood flow."
"JOYMODE can help you bring your A-game every time."
"JOYMODE allows anyone wanting to supercharge the bedroom experience, to increase performance proactively, discreetly, and efficiently as a natural alternative to ED meds."
For any guy who wants to
⚡ Support the body's own natural testosterone production
🤠 Improve vitality level, including a healthy libido
🚀 Improved blood flow and erection quality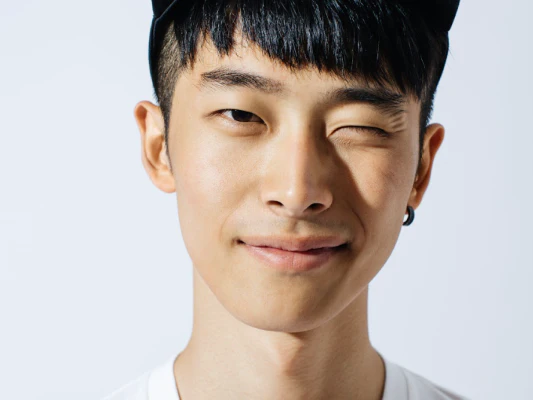 Bundle FAQs
How are JOYMODE products formulated?
All of our products are formulated by our Formulation Team, led by Dr. Eric Trexler and Dr. Bill Lagakos. See more about our formulation and product philosophy on our philosophy page. LINK.
What happens if I miss a few days?
Don't stress! If you miss a few days, you can simply resume taking. For optimal results, it's best taken daily to try to make it part of your daily routine.
Should I take it with or without food?
You can take the Sexual Performance Booster and Testosterone Support Complex with or without food.
Are the ingredients non GMO and gluten-free?
Can I take this product with my other medications?
You should check with your doctor before taking any JOYMODE products with other medications or drugs
I have another question for you.